Workshop: The Anatomy of Wholesale, The Condensed Version
$

75.00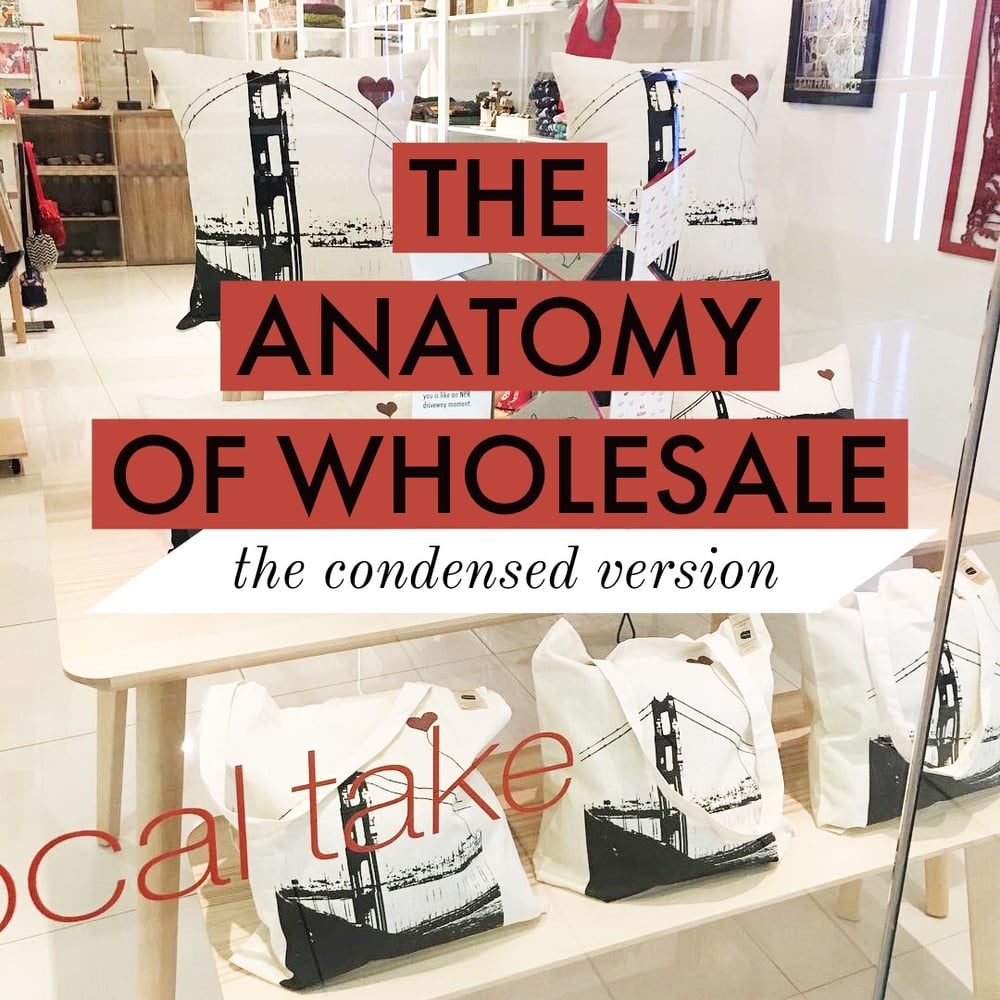 Date, Time & Location:
Will be offered online soon, sign up here for notifications: http://eepurl.com/gg-ulD
Sign up for emails to be notified about future workshops: http://eepurl.com/gg-ulD
This is the condensed version of my 4 Part Series. In this workshop, we will go over the following:
• How to Break Into Wholesale
-How Do I Know I'm Ready
-Pricing for Wholesale
-Production
-Packaging
• Line Sheets, Catalogs & Order Forms
• Tradeshows
• Outreach & Finding Retailers
• I Got An Order, Now What?!
• Getting Reorders & Follow Up
This is an intense 3 hour workshop that will get your wheels turning and your head spinning. But, you will have all of the tools and tips you need to go forward in the wholesale direction. Even if you've already dipped your toes in the waters of wholesale, this workshop will help you stay afloat. If you are just considering wholesale, this workshop will make sure you do it right from the beginning. And if you've been wholesaling for a while, but need a boost, or a re-boot, this workshop is a perfect place for you to be reignited.
IN ADDITION, Caitlin from Gallivan Photo - http://www.gallivanphoto.com/
will be photographing 3 of your products for FREE! You can use these photos for line sheets, catalogs, your website, and much more!
If you need help in just one or two of these areas, I am offering these workshops individually. If you are looking for a more deep dive on these topics, please join me for the 4 Part Series which goes much more in depth on each of these topics.